Helping you save energy and comply with legislation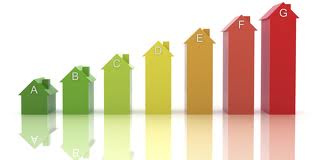 What our clients are saying about us:
"We use Green Age on a regular basis to undertake Display Energy Certificate and Energy Efficiency Audits. They provide a professional and friendly service; clearly explaining their findings both on site and in their audit reports. Their attention to detail is impressive and willingness to go that extra mile always appreciated."
Rowan Wallis, Director, Sustainable Business Partnership CIC.
"The whole process of renewing our DEC is extremely straightforward and painless. I wouldn't use anybody else."
Stephanie Leigh, Business Manager, Chatsmore Catholic High School.
"Green Age provided us with clear and effective training relating to energy issues. The course was pitched at the right level for the group and was designed to be flexible to meet our specific training needs. In-classroom training and debate was effectively balanced with practical hands-on auditing to make a well-rounded course. The trainer was very knowledgeable, friendly and approachable. I wouldn't hesitate to use Green Age again."
Julie Collins, Senior Consultant, Argyll Environmental.


About Us
We are not your traditional consultancy, in that, we aim to feed the work we do into research. We believe that sharing knowledge is crucial to tackling climate change and reducing energy consumption effectively.
Green Age Energy has an experienced energy audit team who are accredited energy assessors and CIBSE accredited Low Carbon Consultants. Green Age has considerable expertise in energy efficiency matters relating to premises. Green Age also provides bespoke consultancy to organisations on energy savings in buildings and helps organisations comply with legislation.
Services
Green Age Energy offer various services including assistance with the following:
Energy Audits

Monitoring and Targeting

Display Energy Certificates

Commercial Energy Performance Certificates

CRC compliance

Energy training sessions


Greenageenergy.org © 2014